Product Description
The latest tablet scanner GT90 from Foxwell is changing the way car repairs are handled in the workshop. Software upgrades, technical staff can now approach problems with greater speed and accuracy, and produce comprehensive, professional reports.
Foxwell GT60 Plus Premier Diagnostic Platform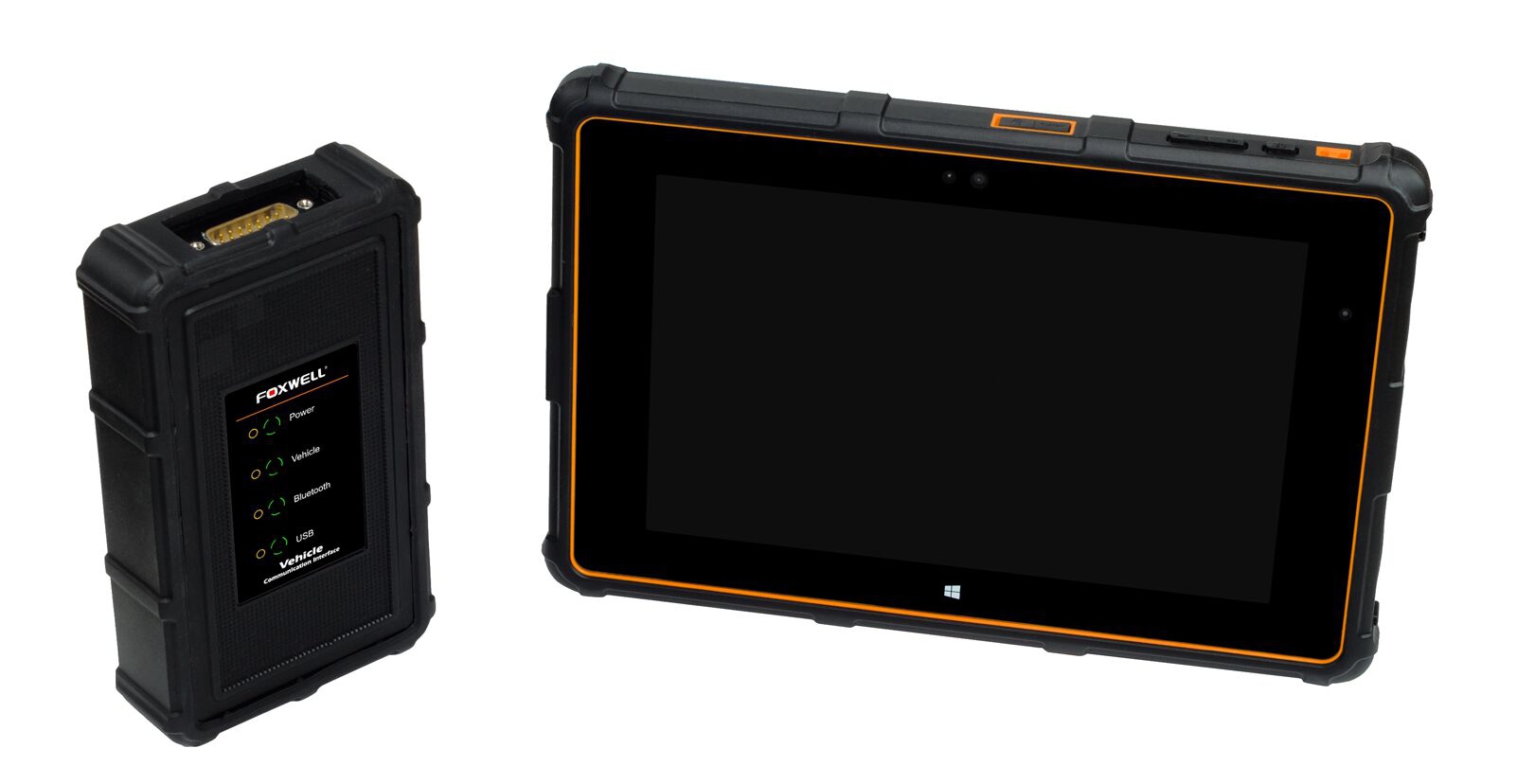 Versatile, Easier, Stronger, More Accurate
GT60Plus is a brand new advanced automotive diagnostic tool based on the latest Android operating system and technology. It inherits the same Foxwell advantages in car fault diagnostic tech, such as multi manufacturer coverage, powerful test abilities, special functions and accurate test data. GT60Plus is the perfect tool for the busy garages or workshops, who need the latest technology at unbeatable value.
Features and Benefits
• Bluetooth connection lets your diagnostic tool reach the distance
• Features a 8" TFT Capacitive LCD Touchscreen that will respond to glove use
• User friendly menu lets you quickly navigate through to find what you need to get the vehicle fixed
• Support multiple vehicle makes
• Compatible with the latest 2018/2019 models
• Compatible with both OBDI and OBDII cars, SUVs, minivans, light-duty trucks sold worldwide
• Identifies car quickly and easily with automatic VIN reading
• Auto Scan function scans vehicle systems in just seconds
• Reads and clears diagnostic trouble codes and resets MILs
• Views live vehicle sensors data in text, graph and gauge formats
• Merges interactive live sensor graphs for easy and intuitive diagnosis
• Live data self learning and alarm when live data over range
• Records and playbacks your data logs for off-vehicle review and analysis
• Runs component/system bi-directional tests
• Supports adaptations and control module coding
• Key coding for several vehicles
• Supports the most commonly required service features like brake deactivation, service resets, ABS bleeding, BCM/SIR setup, and transmission adaptations
• Unique Logging feature allows for quicker and more accurate fixes for your diagnostic troubles and bugs
• Instant support available from our technical team by TeamViewer remote control
• One touch update via WIFI makes the scanner keep the latest system status at all times
• Offers excellent shop management capability by keeping customer information and test records
American Coverage
Chrysler, Ford, GM
Asian Coverage
Acura, Daewoo, Daihatsu, Honda, Hyundai, Hyundai CV, Infiniti, Isuzu, Kia, Lexus, Mazda, Mitsubishi, Nissan, Scion, Ssang Yong, Subaru, Suzuki, and Toyota
European Coverage
Abarth, Alfa-Romeo, Audi, Aston Martin, Bentley, BMW, Bugatti, Citroen, Dacia, EU Ford, Fiat, Ferrari, Jaguar, Lancia, Land Rover, Lamborghini, Maserati, Maybach, Mercedes Benz, Mini, Opel, Peugeot, Renault, Rolls-royce, Porsche, Saab, Seat, Skoda, Smart, Sprinter, Vauxhall, Volvo, VW, VW_CV.
Chinese Coverage
BJ HYUNDAI, BRILBMW, DF HONDA, DYK, FORD CHINA, GQ FIAT, GZ HONDA, MAZDA CHINA, SAIC SKODA, SACI VW, TOYOTA CHINA, FAW AUDI, FAW VW
GT60 Plus Specifications:
Screen: 7" diagonal, daylight readable color LCD screen; 1024*600 pixel
Touch with Gloves: Supported
Operating System: Android system
Processor: MT 8163 (ARM Cortex, A53 x 4, 1. 3GHz)
Memory: 1GB DDR3L
Hard drive: 32GB
Communication Interface: Built-in WIFI 802.11 b/g Wireless LAN
micro USB 2.0 OTG, USB 2.0 HOST standard
Bluetooth 4.0 (10-20 m)
Camera: 5 megapixels rear-facing
Battery: 4000mAh, lithium-polymer battery. Chargeable via 5V AC/DC power supply
Protocols: ISO9141-2, ISO14230-2, ISO15765-4, K/L lines, Double K lines, Double K Line, SAE-J1850 VPW, SAE-J1850PWM, CAN ISO 11898, High-speed, Middle-speed, Low-speed and Single-wire CAN, KW81, KW82, GM UART, UART Echo Byte Protocol, TP2.0, TP16, SAE J1939, SAE J1708, Fault-Tolerant CAN
Dimensions: 205*135*30mm
Package includes:
GT60Plus Main Unit
VCI Dongle
Diagnostic Cable
OBDII Adapter
Audi 4 Pin Adapter
Mercedes Benz 38 Pin Adapter
Toyota 22 Pin Adapter
Fiat 3 Pin Adapter
GM/Daewoo 12 Pin Adapter
PSA 2 Pin Adapter
Kia 20 Pin Adapter
Honda 3 Pin Adapter
Nissan 14 Pin Adapter
Mitsubishi 12+16 Pin Adapter
BMW 20 Pin Adapter
Toyota 17 Pin Adapter
Mazda 17 Pin Adapter
USB 2.0 Type A-B Cable
USB TYPE C Cable
USB Charging Adapter
Clipper Cable
Cigarette Lighter
Lighter Fuse
Quick Start Guide
User's Guide
Warranty Card
Packing List
Contact information:
Live Support:
Chat with us online
Email:
Sales@Foxwelltool.com
MSN:
sales@Foxwelltool.com
Skype:
Foxwellshop.com
Whatsapp:
+86 13515975739
If you have any problems, please do not hesitate to contact us. If your shipping method is fast shipping, please kindly give us your phone number for shipping.

Foxwell NT530 New Released NT520 Updated Version


Foxwell NT650 Service Reset Tool
Scan FoxwellTool QR code to order anywhere and anytime by mobile phone: